A gift guide for the snobs, gourmands and rebels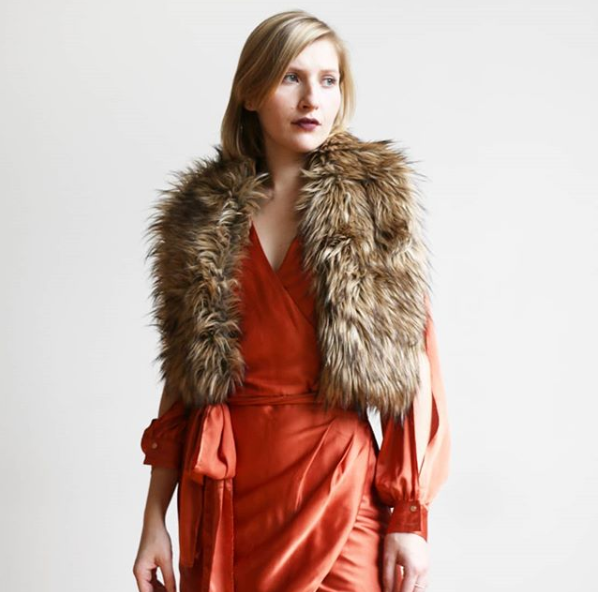 A little gifting help for the difficult darlings in your life.
Admit it. These gifts are also for you.
'Tis the season of gift guides. In the mainstream world it's all about 'best gifts under $100' or 'gifts for your mom'. In the ethical world it's all about how to give while still being a minimalist or how to buy from deeply responsible sources.
Being somewhat of a contrarian and an unashamed lover of ethical luxury and maximalism, I've pulled together a little bit of a different type of list. One that covers gifts for all the snobs, gourmands and rebels on your list. Yes, everything has ethical underpinnings but everything is also just pure decadence. And why shouldn't it be just a little over the top this time of year? Treat yourself, darling. And then treat someone you love.
For the unabashed snobs.
From making pronunciations on the disruptive force of Bruegel to sniffing their wine with more authority than they're due, these darlings appreciate speaking of and bragging about the finer things in life. (Extra points if they can poke some fun at themselves along the way.)
1. The Peace Collection from zendagi*. Gold jewellery never goes out of style. You know this to be true every time you get the chance to peruse your grandmother's jewellery box, subtly pointing out what looks quite becoming on you. The current collection from zendagi insets your choice gemstones, ethically sourced from deep in the mountains of northern Pakistan (which is rich beyond compare with precious and semi-precious gems), along a very au courant gold choker to spell out peace in Morse Code. The full set includes matching choker, earrings, bangle and ring. $2000 available via Ulule
2. French Exit by Patrick DeWitt. Speaking of poking fun. This Giller Prize shortlist nominee is a hilarious yet subtle poke at the airs and personal tragedy of the uber-rich. Frances Price, a widowed Manhattan socialite that flees bankruptcy and moves to Paris, is all sorts of snobbery and eccentric logic. For the person that explains their absurd demands and proclivities with an air of reflective boredom. $22.95 from House of Anansi Press or your favourite local bookshop.
3. Membership to the AGO AND the McMichael Gallery. One art gallery membership is not sufficient. Two at a minimum, darlings. I love the AGO for the increasingly excellent range of international exhibits (remember the David Bowie exhibit? Infinity Mirrors?). But I really fell in love when they bought Kent Monkman's The Academy, likely one the most important works of Indigenous art this century. Which brings me to the McMichael, a gallery dedicated to Canadian works both Indigenous and Euro-Canadian. I have always loved the ever-so-slightly nostalgic feel of the McMichael but under the new Executive Director, Ian Dejardin, exhibits are reaching into more contemporary realms and this is a very good thing. See the AGO and McMichael respectively for their membership options.
For the gluttonous gourmands


Julia Child had it right with her pronouncement that "people who love to eat are always the best people". For the darlings on your list that knows this to be true because clearly they are the best people.
1. Dinner at Manitoba in Montreal. Go to Montreal for the weekend this winter and eat your way through a city that doesn't let arctic temperatures curb their love of good food and fine wine. Manitoba is tucked away just off of Rue St. Zotique Ouest and is easily missed. But missing it would be a tragedy. Manitoba elevates local eating to new heights, infusing the flavours of the Boreal forest into a divine tasting menu that isn't afraid to match Canadian dishes with the best of international wines. Make your reservations now as this secret won't be a secret for long.
2. Fill your freezer directly from Linc Farm in Niagara. Grocery stores are for the ill-informed. Choose your cuts, get that stand-up freezer you've always wanted and order your meats (lamb, pork, beef, chicken) directly. I admit to being one of those artisanal-inclined omnivores that justifies my meat-eating by supporting local farmers and striving to buy ethically-raised, pasture-fed animals. I have visited Linc Farm, which raises their animals in the fields and forest, and every creature is living a free-roaming life and supping on organic delights from Southbrook Vineyards, the biodynamic vineyard Linc Farm is nestled within. Place your order now because they do sell out. www.lincfarm.ca
3. Brigadeiros from Mary's Brigadeiro. In my not-particularly humble opinion, no holiday is complete without chocolate. While dark, dark chocolate has always been my favourite, I have recently fallen in love with the Brazil's gift to the world, the brigadeiro. Part confection, part chocolate, imagine the brigadeiro as the love child of truffles and dulce de leche. Mary herself is from Brazil and a serious connoisseur. Available in Sak's Food Hall and Mary's Brigadeiro Flagship 1912 Danforth Ave, Toronto ON .

For the fashionable rebels
Rebelling against the tide of grey and black minimalism, the rebellious fashionista inherently understands the value of things like making an entrance, matching luggage and vintage furs. For the darlings on your list that crave sparkle and options.
1. Golden Titus cuffs from CMC*. Statement jewellery is where the rebel lives and she's not afraid of a collection that combines fine jewellery with less expensive pieces. CMC's Golden collection re-imagines decommissioned landmines and bullets as contemporary, gender-fluid pieces that just beg to be layered. I dare you to wear not one but two golden cuffs to your next holiday soiree. Titus cuffs $78.00 available online at CMC.
2. A Subscription to Fresh Fashion Library – For those of us who have yet to find the closet of our dreams, there is Fresh Fashion Library. This is the answer to wardrobe boredom and just the right amount of adventure for the amateur stylist. I personally believe that a fashion library should be a public service. Monthly subscriptions start at $30/mth.
3. A passport cover from Brave Soles*. Is there anything more elegant that keeping your boarding pass and passport in one simple, streamlined, handmade case? Perhaps it's the increasing mayhem of air travel, but I relish anything that keeps me calm, cool and collected in the security line. This passport case is extra special in that it is actually made from the seat leather of airplanes, which is just so meta. The Pearson Atlantic Blue Passport Holder $35.50 available online at Brave Soles.

*Love Notes: zendagi, CMC and Brave Soles are all part of the Peace Flag House community.